By Rick Pearcey • March 4, 2009, 01:04 PM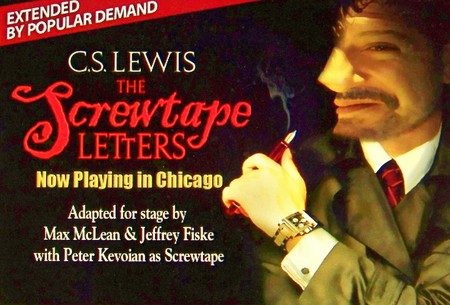 From Broadwayworld.com:
The production is the biggest hit ever to play at The Mercury Theater, having entertained over 25,000 theatergoers during its Chicago run. THE SCREWTAPE LETTERS, which originally opened in October, has since extended on multiple occasions from its original six-week run and will continue an open run due to overwhelming popularity. The play also enjoyed sold-out runs in New York and Washington, D.C.
Bravo!